Creative Director:
Lucy Hannah 
Lucy Hannah is an audio producer, trainer, and radio drama consultant. She's led and established sustainable radio/audio projects for the BBC and NGOs in areas of conflict around the world. Recent projects include radio/audio projects with dramatists in Kabul, southern Sudan, and southern Africa. She was writer-in-residence at HMP Rochester, a young offender's institute.
Writers: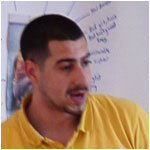 Fahd Abada
, aged 22. 
Friends call him Abada. He was born in Manchester, but was raised in west London, White City. He loves writing. "I've written for a magazine before, but I had never written a script before. Each day I was learning something new. It was a great experience and I thoroughly enjoyed it."

Shiezel Wilson, aged 21
Shiezel lives in Lewisham and contributes to LIVE magazine as a journalist. She'd never written anything like this before.
"I mostly focused on the script writing because I felt I had something to learn and it gave my artistic side a place to grow. I also play the part of the Hostel Lady in the drama."
Read Shiezel's Production Diary in Behind The Scenes.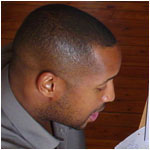 Chris Syrus, aged 29
Chris is from south London and lives in Croydon. He worked with Lucy Hannah on a project called Rapping Up Europe in 2007 (British Council youth-in-action programme) which focused on lyric writing. "This audio drama process was a brand new field. It allowed me to build on my knowledge of poetry and lyric writing – I've just completed a book of poems: Lovelife 6958". Chris plays Shakai in the drama.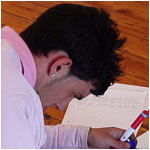 Robert Timon, 21. 
Robert lives in south London. He came to the group through the SOS Gangs project. "I really enjoyed the workshops and hope that this series takes off."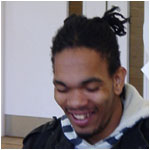 Chris Samuels, aged 23
Chris lives in London Bridge. He's originally from Jamaica, and his family moved here in the early eighties. He's very interested in the media. "I saw an opportunity to develop my lyric, script writing, and acting skills. I think our story's going to alert a lot of kids as to what's really happening. Josh's story could happen to anyone who comes out of prison."
Chris plays Darren in the drama.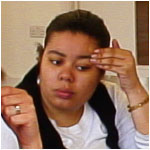 Charmaine Gordon-Foley, aged 23.
AKA creative c, Charmaine's completed many projects, but she says this has been one of her favourites. "I wrote lyrics and helped with the story ideas on the script. I've done a lot of writing in the past as a singer / song writer. Anything to do with being positive and encouraging others is right up my street."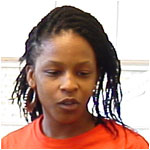 Julie Adenuga, aged 20. 
Julie's from North London, and is associated with LIVE which is how she got involved with Out of the Gate. "I like working in a team, and I enjoy discussing the character's storylines and structuring the series."
Julie did the web marketing for the drama.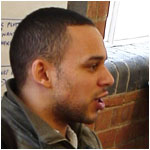 Carl Galloway, aged 25. 
Carl lives in south London. He loves writing comedy ideas, so he bought a character to the workshops that he created prior to the production – Penknife. He also assisted the director during recording. "It's been a great experience and I hope we get another series."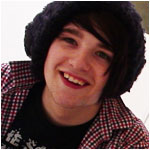 Rob Scott, aged 17.
Rob's from Newcastle. He moved to London in February and now lives in Tooting. He's got a passion for creative writing and music. "All the people involved in the project were fantastic and it's turned out really well."
Professional Support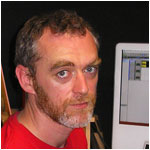 Alisdair McGregor, sound engineer and editor.
Alisdair has specialised in audio drama sound production for over thirteen years, working for the BBC and the independent sector.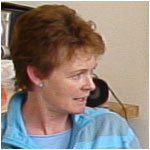 Melanie Harris, director.
Melanie is an award winning radio drama director. She spent many years in the BBC before moving into the independent sector.
Al Smith, writer.
Credits include EastEnders, Holby City and many more dramas.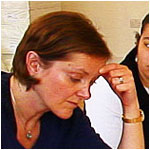 Maggie Boden, script consultant.
Maggie has been a script consultant on shows like EastEnders, Spooks, Holby City, and Dead Set.
Click on our Supporters Page for links to read more about our professional team.