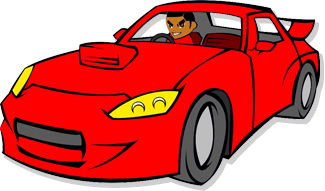 Yeh wagawn, I'm Sam, twenty nine, Sagittarius and all that. I grew up surrounded my women; I never knew my Dad, got four sisters: two older – Alia and Abbie – and two younger – Jamila and Jade – so I'm right bang in the middle. A lot of people think it's a bad thing, but to be honest I think it's a blessing. I ain't gonna lie – food on the table, clothes ironed, you know what I mean. 
Yeh, living around all these women I thought I knew everything there is to know about girls. Little did I know, my knowledge was just like a drop in the ocean. 
It was only when I meet my ex, Camaron that I realised the deepness of chicks out there. I thought she was the mother of my son, so I gave her the world, but I got it wrong. The dirty hoe was cheating on me and she brought the bruda to my house to my son's fourth birthday party like she's mad or something. Nobody don't understand you know, how much I was in love with that girl. 
Boy, I can't believe I had feelings for her like that but it's because I thought she was carrying my son while I was in jail. The whole eighteen months I was inside I thought she was building a life for us. I was making doe inside so I knew she weren't struggling or none of that. I was blessed I was coming out on what I thought was my son's first birthday. We was mad happy for a good two years then on the kid's birthday she brought this nuts bruda into my yard and I find him kissing on my chick . MAD MAN and she's telling me that she's been with this guy for a good ten years. I flipped at the party and mashed up everything in the house: telly, cake, presents, everything. I still don't know if the yout man's mine but we're doing a test next month. So now it's my turn to use and abuse. I'm not gonna lie I've been getting around.  
Get on with: Darren, 
Don't get on with: Kingston, my sisters now.   
Most likely to say: "Your place or mine?" 
Highs and Lows: 
High: The good days with Camaron
Low:  If I discover my son isn't mine 
Likes and Dislikes: 
Like: I'm addicted to Krispy Kreams
Dislike: Deep water – I can't swim.