Out Of The Gate to be broadcast on www.aculcoradio.com
Out Of The Gate is being broadcast on aculcoradio's Cultural Saturdays starting Saturday October 10th. Check it out at 1530.
Fehd Abada wins Outstanding Achievement Award
Out Of The Gate writer, Fehd Abada, has been given an outstanding achievment award for his work on Out Of The Gate. The award was part of the third anniversary celebrations of the SOS Gangs Project held at Kings College in London.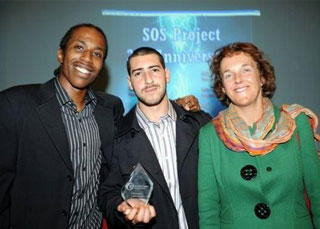 Fehd was nominated for the prize by Lucy Hannah, Creative Director of Out Of The Gate, and it was presented to Fehd by Junior Smart, from the SOS Gangs Project, St. Giles Trust.
Out of the Gate on BBC 1xtra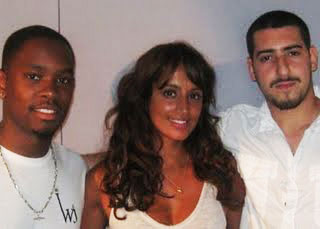 Fahd & Aml took a trip to BBC 1xtra to have a chat with Max about Out Of The Gate
Out Of The Gate broadcast on Resonance 104.4 FM

Check out what Resonance 104.4 FM had to say about Out Of The Gate HERE