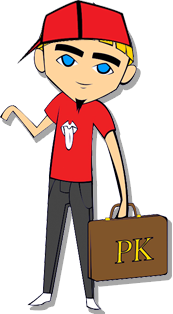 Hello I'm Penknife. Unusual name I know, but I had to find a tag. I'm nineteen, and my star sign is Taurus. In Oxford, where I come from, people call me Charles. I hate it there, it's so boring. My father made me work in his business every school holiday. I learned a lot of things – most importantly that corporate life is not for me. 
Ever since I started watching Channel U my dream's been to get into the street life. Now here I am, trying to make money in a different way. I met Kingston at a Snakeyman performance. I offered to help him out, running errands for whatever he needs. Yes, I admit, there's an element of risk but that's my point, that's exactly what I'm good at. 
Get on with: Lucy, Kingston, Josh, Sarah, bank managers and business contacts 
Don't get on with: My Dad and some of the dodgier people around Hamgate who haven't seen the point of me yet. 
Most likely to say: "Do you think Lucy likes me?" 
Highs and Lows: 
High: When Kingston offered me a job 
Low:  When my dog snoop died
Likes and Dislikes: 
Like: Opera, picnics, and gangster rap
Dislike: Oxford, and Christmas with the parents
�